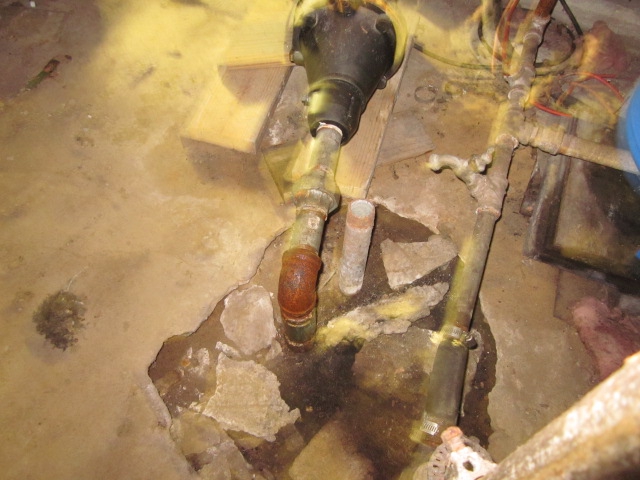 I'm surprised by how many times I run across something like this. This is a shallow sand-point well that services the homes water supply located within the basement. The water test may indicate that everything is fine, but would you want this type of water supply servicing your home?
 Here are a few of FHA Guidelines:
· FHA doesn't automatically require that the water to be tested unless there is a safety concern, which this most certainly is.
·  If private wells are not within a hardened casing of at least 50' deep, they are considered a "sensitive water-supply", and MDH (MN Dept. of Health) requires a distance of 100' from the septic system, similar to HUD
· FHA does allow wells located within the foundation walls if they meet local jurisdictions, however, they are unacceptable for new construction.
Per HUD's FAQ's Valuation Protocol:
An existing property, which is serviced by a well located within the foundations walls of the dwelling, is acceptable as security for FHA-insured financing only when the local jurisdiction recognizes and permits such a location. A well located within the new construction is not acceptable except in arctic or sub-arctic regions.
For a more thorough and detailed  list of HUD/FHA and local MN guidelines for private well and septic systems, please see a previous post (Well & Septic and FHA Property Appraisals).
A conventional mortgage appraisal isn't quite as strict, but for this situation I certainly would bring it to the underwriter's attention, and let them make the final decision. If you ever run across this, red flags and alarm bells should be going off.
If you have any questions, or real estate appraisal needs (divorce, bankruptcy, tax appeal, or estate planning) please contact Michael at 612.599-2581, or use the form on the contact page.
Related posts: