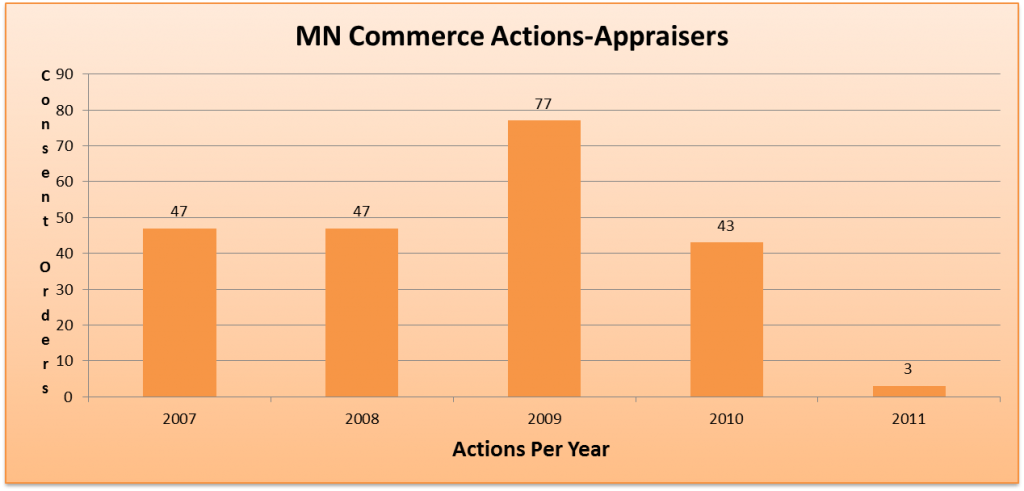 I recently had a conversation with a very seasoned loan broker who told me, "…appraisers don't have much to worry about when it comes to appraising, because it's just your opinion", meaning how can anyone really challenge an opinion of value. In one respect he's correct, it's not the opinion of value that is challenged, it's the credibility of the appraisal report.
Just recently I was preparing to go to trial for a divorce appraisal, and was given a copy of the other party's appraisal. What really struck me was the lack of detail, even for the most simplest of things: no photos of the comparable sales (did they even drive-by them), using comparable sales that were located miles away when there were comparable sales in the same development (no explanation), no interior photos of the subject property, no drawing of the property, and the list went on and on. Now, hopefully this appraiser's work file was well documented, or they'll have bigger problems to deal with than having to defend their appraisal in divorce court.
The MN Department of Commerce has stepped-up their enforcement of the real estate industry over the past few years, which was long overdue. Hopefully, now that it appears they've cleaned up, or gotten rid of the rift-raft, it doesn't become enforcement just because now they need something to do. Given that so far this year there has only been three consent orders, that doesn't appear to be the case. 
Below is a sample of typical consent order from the commerce department, which always has to do with how the appraiser completed the appraisal and/or reported their findings. It's never just that they think the opinion of value isn't right.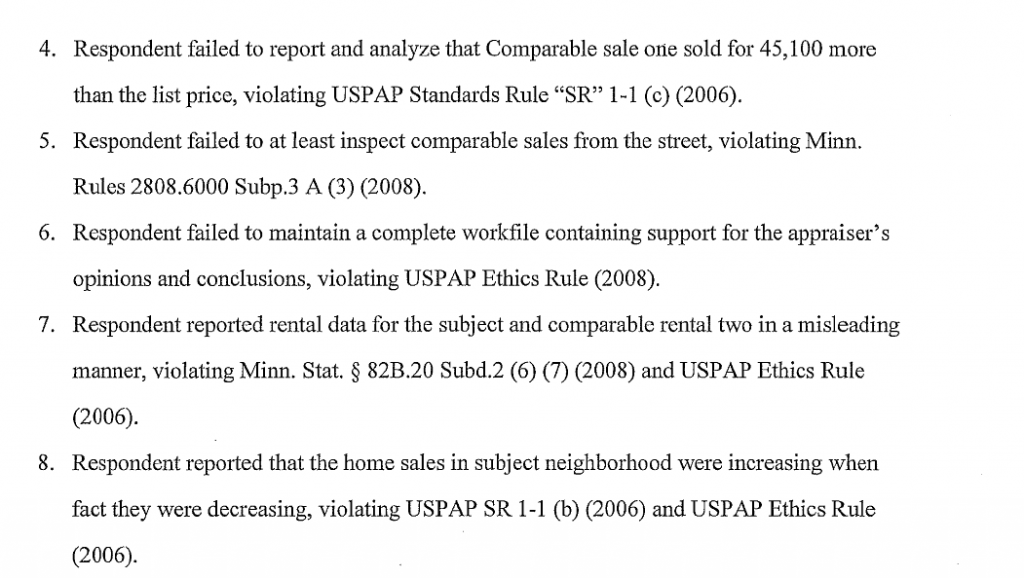 Creating a credible report is job one! Some appraisers are more concerned with just getting the appraisal out the door, than putting as much emphasis as possible on creating credible reports. I've heard many appraisers complain that they don't get paid enough, which is probably true, to do the extra work necessary on some appraisals to create credible reports; then don't take the assignment. In the end someday it'll most likely catch-up with you anyway, it's not worth it.
If you have any questions, or real estate appraisal needs (divorce, bankruptcy, tax appeal, or estate planning) please contact Michael at 612.599-2581, or use the form on the contact page.
No related posts.