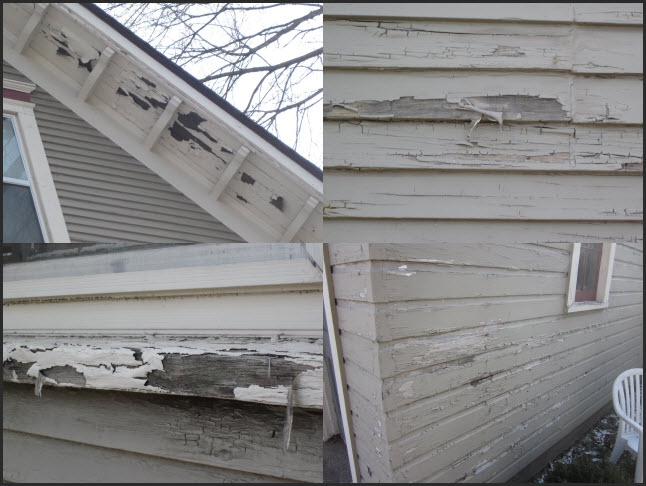 When people think of peeling and chipping paint being a problem, they tend to associate it with only FHA properties. These pictures are from a recent appraisal of an early 1900's duplex that had a ton of peeling and chipping paint around the entire house and garage.
This appraisal was for a conventional refinance, which lenders don't typically require the owner to repair. However, they did want to know the cost to cure, and have the appraisal adjusted accordingly. In this case it was about $20,000 to $30,000 to repair.
If this appraisal would have been for a sale, the lender may or may not have required the property to be repaired. So keep in mind that if a property needs extensive repairs, that the sales price should reflect those repairs, because the appraisal most likely will.
No related posts.