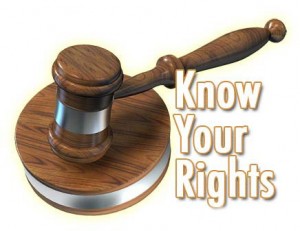 I still have borrowers calling me requesting a copy of their appraisal, and when I tell them that they have to get it from the lender they often get quite upset because they've tried that. You would think that with all of the new rules and regulations borrowers still wouldn't be getting the runaround on this. The lender is the appraiser's client and is not allowed to give, or discuss for that matter, a copy of the appraisal to anyone. That's really hard for the borrower to understand sometimes, being that they paid good money to have the appraisal done.
I always direct borrowers to Regulation B, which states in part:
§ 202.14   Rules on providing appraisal reports.

(a) Providing appraisals. A creditor shall provide a copy of an
appraisal report used in connection with an application for credit that is to be
secured by a lien on a dwelling. A creditor shall comply with either paragraph
(a)(1) or (a)(2) of this section.

(1) Routine delivery. A creditor may routinely provide a copy of an
appraisal report to an applicant (whether credit is granted or denied or the
application is withdrawn).

(2) Upon request. A creditor that does not routinely provide appraisal
reports shall provide a copy upon an applicant's written request.

(i) Notice. A creditor that provides appraisal reports only upon
request shall notify an applicant in writing of the right to receive a copy of
an appraisal report. The notice may be given at any time during the application
process but no later than when the creditor provides notice of action taken
under §202.9 of this regulation. The notice shall specify that the applicant's
request must be in writing, give the creditor's mailing address, and state the
time for making the request as provided in paragraph (a)(2)(ii) of this
section.

(ii) Delivery. A creditor shall mail or deliver a copy of the
appraisal report promptly (generally within 30 days) after the creditor receives
an applicant's request, receives the report, or receives reimbursement from the
applicant for the report, whichever is last to occur. A creditor need not
provide a copy when the applicant's request is received more than 90 days after
the creditor has provided notice of action taken on the application under §202.9
of this regulation or 90 days after the application is withdrawn.

(b) Credit unions. A creditor that is subject to the regulations of
the National Credit Union Administration on making copies of appraisal reports
available is not subject to this section.

(c) Definitions. For purposes of paragraph (a) of this section, the
term dwelling means a residential structure that contains one to four units
whether or not that structure is attached to real property. The term includes,
but is not limited to, an individual condominium or cooperative unit, and a
mobile or other manufactured home. The term appraisal report means the
document(s) relied upon by a creditor in evaluating the value of the
dwelling.
If you have any questions, or real estate appraisal needs (divorce, bankruptcy, tax appeal, or estate planning) please contact Michael at 612.599-2581, or use the form on the contact page.
No related posts.